Have you heard the term 'residential care', but don't know what it all means? Are you concerned about your safety and security living at home or that of a loved one, but don't know what options are available? This article is for you.
What is residential care?
Residential care refers to the care and support you will receive in a residential care home. As you age, you or your loved ones may find it challenging keeping up with all the household tasks on your own, or you may be experiencing some health issues that make living alone difficult. Maybe you are starting to feel insecure at home and would like the reassurance that someone is available to assist you 24/7. If getting help at home isn't enough, you may consider moving into a residential care home where you can live in a secure and supportive environment.
Living in a care home can bring you less stress and help you live well, continuing to do what you love.
There is a variety of different options for residential care homes including permanent accommodation, and accommodation with specific support.
We've put together 5 things you need to consider before moving into a residential care home as it can be quite daunting to start doing the initial research on how to choose the right home for you.
You want to have a smooth transition
For many of us, moving into a residential care home can be a very emotional time. Leaving behind a lifetime of memories in your home, and making a public admission that you require more support can be quite challenging.
That's why having a transitional period is very important. When looking for a residential care home, look for one that offers a smooth transition from living in your home to living in a care home.
ACH Group's approach provides you and your family with your own dedicated personal advisor, who travels the journey with you from the beginning.
We can help you weigh up the decision to move, complete the paperwork and be there with you every step of the way until you make the move. We believe in celebrating individuality, providing support to assist you in living well as you age.
Consider which type of residential care home you need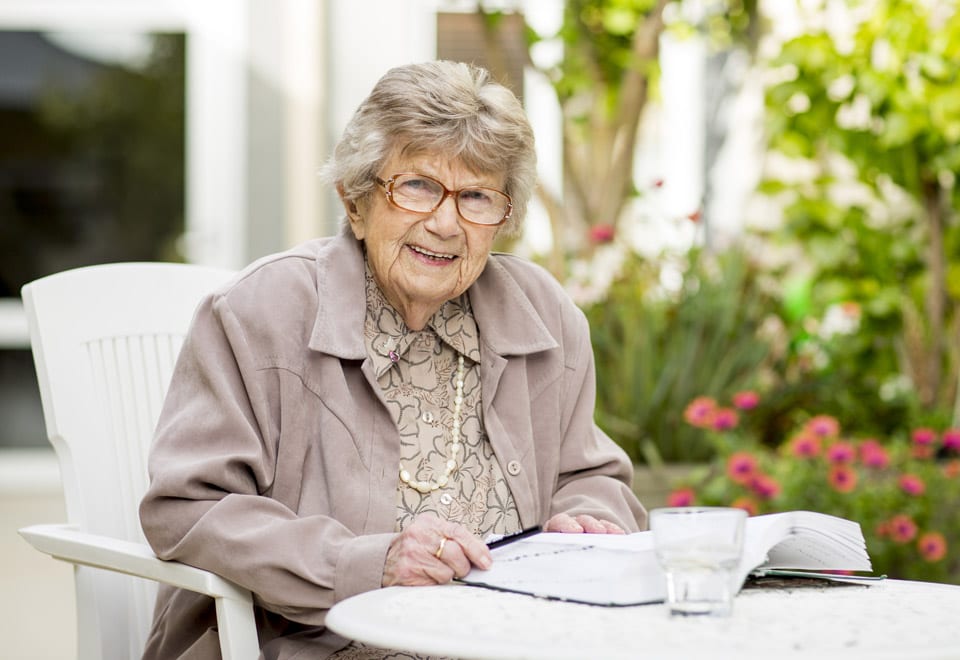 There is a wide variety of residential care such as respite care, long-term residential care homes.
First, consider which level of help you may need and the pros and cons of living in residential care comparing to living in your own home. Next, you may want to understand the differences between the type of service that the care home offers.
You want to feel like home
Before making the move, you want to make sure the residential care home you move into feels right for you. Feeling like home can mean different things to different people as everyone has different rituals and preferences.
This could be as simple as having your breakfast in bed every day, having a space to say your prayers, daily reading of the newspaper in silence, staying active, or engaging in lifestyle activities.
Consider the communal spaces of the residential care home, both indoor and outdoor for social interaction and providing opportunities for you to stay in touch with your loved ones.
Sign up for a personalised tour or take a virtual tour of the home if available. This way you can understand the signature features of the home, the style of rooms, and the ways they keep residents connected to the local community.
You want to have access to personalised care
When choosing a new residential care home, it's important to choose one that will meet your needs. If you are living with dementia, you may want to consider a care home that offers specialised dementia support and memory support units to provide a safe environment for people living with dementia.
We all have goals and this shouldn't stop if you move into a residential care home. Look for a home that will understand your needs and preferences and can offer a tailored and personal healthy ageing plan to help you get the most out of life and continue to live well. This might include increasing your mobility or revisiting some past interests such as sewing or cooking.
Do your research and make a list of the residential care homes that offer a specialist service that matches your needs. Making a move to residential care can be a difficult decision, therefore, taking the time to assess what you need from a residential care home is a very important step. It's always good to have your loved ones involved in the process so they can help you make the right choice. Check out this residential care decision-making checklist.
Your health and wellbeing are important
Research around the world has shown that people who are active and socially connected are happier and have a better sense of wellbeing and overall health, regardless of age or health status. Consider residential care that offers a health and wellbeing program to support you live a good life.
At ACH Group, we focus on a healthy ageing approach and improving our residents' lives through wellness programs. Our program offers a wide range of activities including on-site gyms with personal trainers, allied health professionals, walking groups, and exercise classes.
At ACH Group, our residential care services are dedicated to creating opportunities for older people, where you are valued, stimulated and connected, while still retaining control of your lives. We understand that whatever a person's health challenges are, they can continue to lead a 'good life'.
Our residential homes strive to raise the bar about what is possible, by supporting you to remain 'in the driver's seat'. We believe that residential care should feel like being at home and that you should be afforded the same level of dignity and choice as you would in your own home.
Want to learn more? Call us today on 1300 22 44 77 or contact us and one of our friendly staff will get in touch to guide you through this process.