The ACH Group Board comprises members representing a wide range of skills and expertise in the areas of healthy ageing, aged care, finance, law, health, business development, local government, property, public policy, media, quality, risk, housing and governance.
The Board is responsible for ensuring that the resources of ACH Group are used to the maximum benefit of older people. The Board has the following committees to give greater emphasis to its current strategic priorities: Governance, Risk and Compliance, Clinical Quality and Customer Safety, Audit and Budget, Nominations and Remuneration and the ACH Group Foundation for Older Australians.
Mary Patetsos
Chair 
Mary Patetsos believes that life is an opportunity not to be missed, regardless of age, gender, culture and capacity.
This philosophy is reflected in Ms Patetsos' membership on a number of boards including Chair of FECCA (Federation of Ethnic Communities' Councils of Australia), Chair of the SA Local Government Grants Commission, Council member of the University of South Australia, Deputy Chairperson Health Performance Council and member National Aged Care Alliance. She is also a Chair and non-Executive Director of Power Community Limited and is a member of AICD
The Hon John Hill
Deputy Chair
John Hill's desire to be part of an organisation which puts people first, along with his extensive experience in public life, as Minister for Health and Ageing in the SA Government for seven years, sees him well positioned to help ACH Group respond to the aged care reform agenda. He is pleased to have been appointed deputy Chair of ACH Group.
Having left full-time employment John is enjoying an 'encore' career as a Board member of several significant not-for-profit South Australian organisations in the fields of arts, health, education and water research.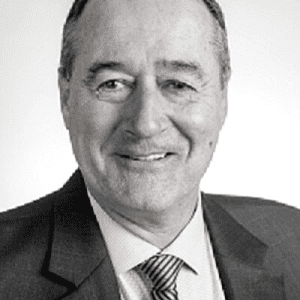 Kevin Reid
Kevin is a Chartered Accountant with 24 years' experience as a partner with PwC and BDO practicing as an assurance and transaction services specialist. He occupied many leadership positions in both Sydney and Adelaide. He served clients across a wide variety of industry sectors and has experience in audit, financial reporting, transaction services and risk management. He has a passion for the for-purpose sector, and is currently a director of Can:Do Group, Meals on Wheels SA  and the Maggie Beer Foundation. He is a director of AML3D Limited (ASX) and an advisor to a professional services firm. He is a member of the Audit & Risk committee for the Office of the National Rail Safety Regulator.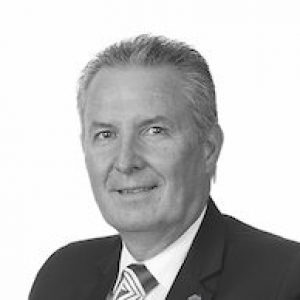 Michael Luchich
Michael Luchich strongly supports creating positive opportunities for older people to live healthy good lives, as well as placing greater emphasis on promotion and advocacy for older people in our community.
Michael has extensive experience in growing businesses across Australia and New Zealand from start-ups, to SMEs, corporate, governments and multinationals with a specific ICT focus .
He has extensive leadership experience across diverse industry backgrounds and is specifically focused on driving business performance through effective use of technology, operational excellence, customer service, business development and marketing.
He also serves on a number of boards in the not-for-profit sector, and with his ICT background provides a strong technology emphasis in driving ACH Group's technology strategy.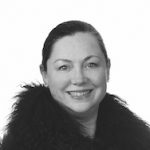 Celine McInerney
Celine McInerney considers herself privileged to be able to influence and promote independent and healthy living for older people based on their choice.
A well known performer in radio, television and film, Ms McInerney is General Counsel for the University of Adelaide and a Director of several commercial and not-for-profit organisations, including the National Wine Centre and the National Policy Advisory Council for the Internet Industry Association of Australia. She was a 2003 State Finalist in the Telstra Business Women's Awards and the South Australian award recipient for the Asia  Pacific Business Women's  Awards in 2005.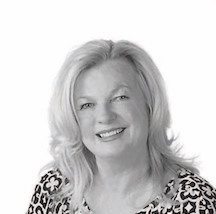 Julie Mitchell
Julie Mitchell is a corporate social responsibility and communication specialist who believes in the power of words, and has a desire to change the narrative around describing ageing.
A skilled communications practitioner, Julie helps clients to navigate the complexities of communication in organisational settings to support business imperatives. Julie has designed and executed community investment programs in locations throughout Australia and Asia, including managing the needs of corporate and not-for-profit clients in her consulting practice.
Julie is the Chair of Common Ground and of the Targeted Lead Abatement Program in Port Pirie, a Director of the ACH Group Board, Housing Choices Australia, and the Southern Adelaide Local Health Network.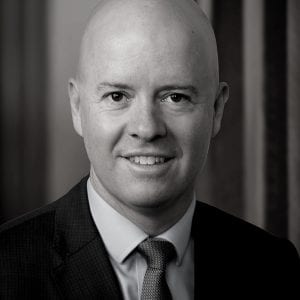 Mark Balnaves
Mark Balnaves is principal of corporate advisory firm Evans & Ayers.  He is a director of Infrastructure Australia and chairman of Celsus, the company which designed, built, financed and operates the $3bn Royal Adelaide Hospital under a 30-year concession.  Mark has more than 25 years of advisory experience including advising on major business and property transactions as well as the development and implementation of strategic plans across a wide range of industries and organisations.  Mark holds degrees in Law and Economics and a Masters in Finance from London Business School.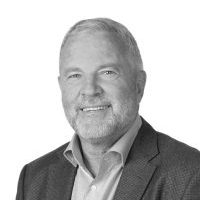 Craig Holden
Craig Holden shares in the commitment of ACH Group in the promotion of Good Lives for Older People and is supportive of the many benefits of ageing well by living an active, independent healthy lifestyle.
Craig has experience in design and property development with qualifications in architecture, project management and construction and is an executive member of the Urban Development Institute Australia (SA) involved in advocating progressive policies for the development sector.
Craig is Deputy Chair of the SA Housing Trust and as a former board member of Common Ground Adelaide he has an ongoing commitment to the not for profit sector in the provision of affordable and social housing.
Imelda Lynch
Imelda Lynch is CEO of the Heart Foundation SA and NT, with over 25 years within the public and private health sectors. As a highly experienced nurse clinician with a broad clinical and educational background, including Australian Institute of Company Directors Course Certificate of Completion, Master of Health Services Management and a Bachelor of Nursing, Imelda is well placed to understand the needs of the aged care sector.
Other Board positions include the Macular Disease Foundation Australia, Bellberry Limited and the Glenelg Golf Club. Previous Board Positions have included Brain Injury SA, Royal Adelaide Hospital and the Cardiac Society of Australia and NZ.
Imelda believes that ageing well is about maximising what people can do, which in turn is beneficial for their good health and wellbeing. On her appointment to the ACH Group Board in 2021 she said, "I consider myself fortunate to be part of an organisation that is driven by supporting good lives for older people."