Everybody's Game is here!
Everybody's Game is a new free walking football (soccer) program for people who have had a stroke and/or live with neurological conditions, to meet like-minded people, experience club life, and engage with the sport.
A first of its kind in South Australia, Everybody's Game is run by ACH Group in partnership with Football SA, and Flinders University.
The program is open to people aged 30 – 65 who have had a stroke or who live with neurological conditions such as Younger Onset Dementia, Parkinson's Disease and MND.
The free program begins Saturday 20 November with regular activities at Adelaide Comets Football Club, West Tce, running through to Autumn 2022. Participants will enjoy inclusive opportunities to take part in club life, including soccer and social activities.
Everybody's Game aims to provide participants with opportunities to connect socially with like-minded people, participate in club life, make the most of the physical, mental, and social benefits of participating in physical activity.
Sign up to participate today!
What is walking soccer?
Walking soccer is a modified version of the game that is small-sided, low-impact and suitable for all levels of ability and fitness, including those who have no experience with soccer!
A team-based exercise, some rules include no contact with the players, no balls above head height and 'always having one foot on the ground'.
Matches are played with modified formats (5v5/6v6) on smaller pitches with shortened game times
The modified sport focuses on passing rather than speed/running.
Walking soccer ensures the environment is inclusive, fun, engaging for both new and returning players.
For more information head to Football SA.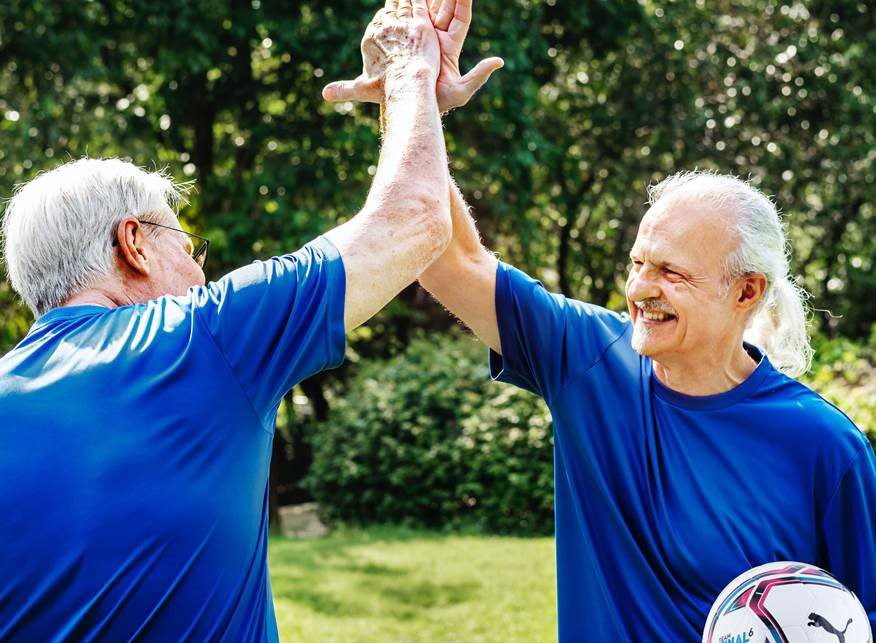 ACH Group has been supporting people aged under 65 who are living with neurological conditions including acquired brain injuries, Parkinson's disease, stroke and younger onset dementia for many years. To find out more about the range of NDIS services ACH Group offer, click here. 
The Everybody's Game Project is a partnership between ACH Group, Football South Australia and Flinders University and it is funded by the Australian Government Department of Social Services. Go to www.dss.gov.au for more information.
Want to find out more information about the program? Contact ACH Group's Alex Tran via altran@ach.org.au or 0476 619 404.