Relieving stress, training your brain and providing opportunities to connect and socialise with others are some of the many benefits of art that you may not know. There are many studies shown that creating art can benefit your mental health and improve brain elasticity.
When it comes to creating art, some of us may think you need to create elaborate paintings, build sculptures or make ceramics to be considered an artist. But we are all born with an innate desire to express ourselves through different means of communications whether it is through making crafts, writing, poetry, singing, or dancing. Art can be therapeutic and beneficial in many ways.
Whether you've taken up art as a hobby or are an artist who loves to create, here are 4 positive benefits of art you may not know.
Improve brain function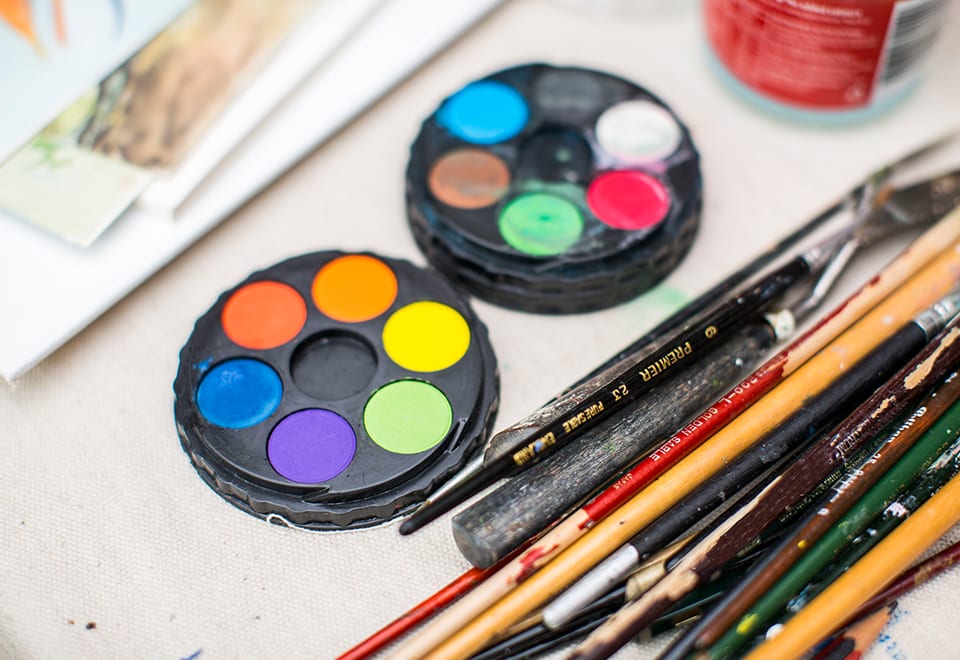 Engaging in the creative process helps improve our cognitive function. Using your brain to challenge yourself and learn new things can potentially ward off Dementia. For older people, art can be used as an avenue for communications and self-expression. Through art, you can stimulate your brain to grow new cells and produce new neutral pathways.
Neurological research has shown that as our brain ages, creative abilities don't degenerate. The ageing brain, in fact, responds well to art by activating both hemispheres of the brain to communicate with each other and work more in tandem. Creating art involves visualisation and memorisation processes which help combat memory loss in older age.
Lee Martin – one of ACH Group's customers who was diagnosed with younger onset dementia at the age of 57 found art as her remedy. She is involved in different workshops run by professional artists focussed on painting, drawing, sculpture, ceramics, photography and story sharing. She loves being part of the group and enjoyed making friends and meeting people. "I didn't even think I could do art, but I love it, especially pottery – it's awesome", Lee said.
Reduce stress and anxiety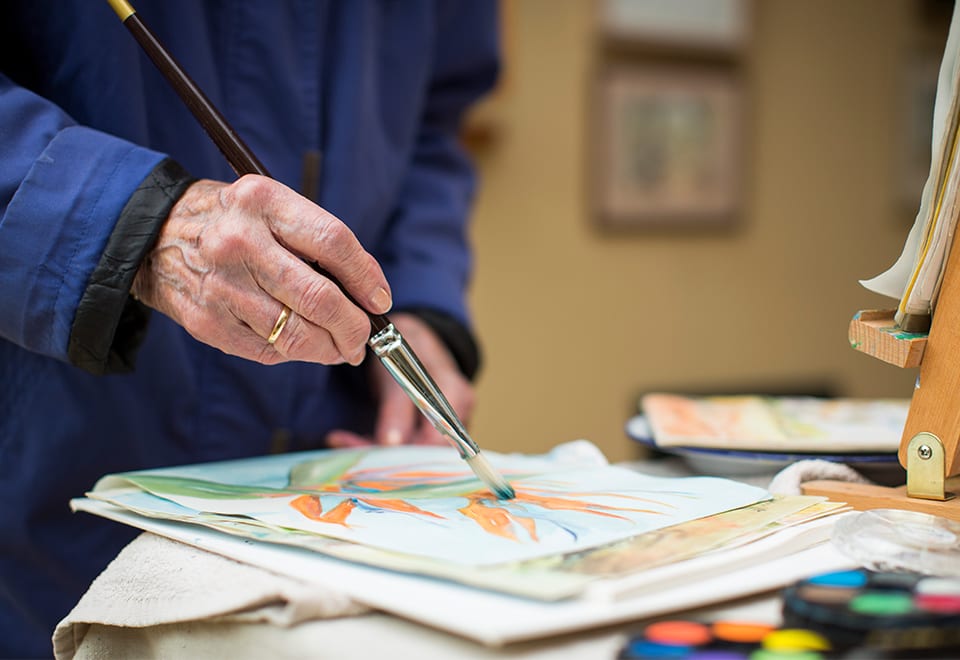 When was the last time you looked at a painting and felt relaxed?
Not only can art help combat dementia and other chronic degenerative diseases, it also helps reduce anxiety and calm the mind. Researchers have investigated the impact of visual art on adult stress levels and found that levels of cortisol hormones reduced significantly after a 45-minute of art-making session.
Creative art intervention helps promote short-term well-being which reduces stress, anxiety and increases positive emotions. Study has shown that creating art can help us feel calm and relaxed. Overall, engaging in the creative process can help us tap into a meditative state and lower our stress levels, which is a positive outcome.
Improve communication and opportunities for socialisation
Here's one of many amazing benefits of art: improve communication and socialisation.
Joining an art group or getting involved in art project as part of SALA Festival can help us connect with others and reduce feelings of loneliness and isolation. You can use art as a tool to express our feelings and emotions. Art is the most effective means of communication across language and cultural barriers. By creating art, we can improve our interpersonal communication skills. Getting involved in a community project can help you feel connected with others, especially during self-isolation periods experienced as a result of COVID-19.
Boost your self-esteem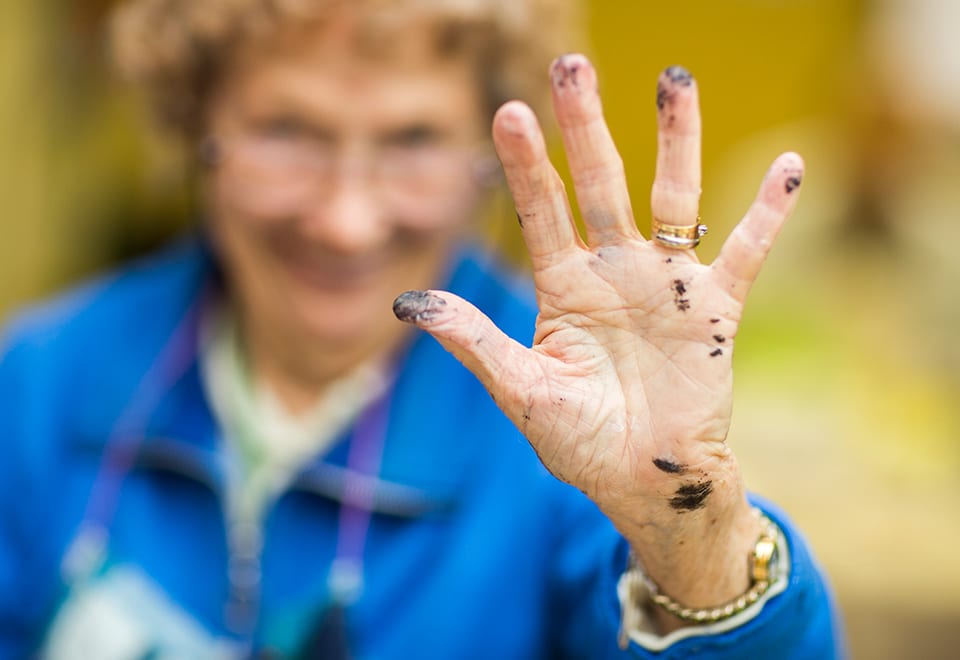 Creativity can help build self-esteem and improve mental health, especially in older people. It doesn't matter what you create, the most important thing is to give yourself the ability to create without any judgement or criticism.
Making art helps produce neurotransmitter dopamine which stimulates the creation of new neurons and boosts your focus and learning process. Art gives you a sense of accomplishment which makes you feel good and boosts your confidence. Accomplishment can come from the process of learning, doing and creating and does not have to be about achieving the end result.
Whether you are an artist or have never taken up art in your life, it's never too late to start. If you haven't been creative for a while, it may be difficult to pick it up again. Simply start with some mindful colouring exercises. You can download the free templates, print them out and start colouring.
Contact us for more information about social experiences and how you can use your home care package or commonwealth support program to fund these experiences.