Residents, their families, and staff at ACH Group's West Park Residential Care Home are making sure every child in Goolwa has a Christmas gift.
For the sixth year West Park's community will purchase presents for children who otherwise would not have a gift to open on Christmas morning. It is the first year they have partnered with Goolwa Primary School.
A Christmas tree, located in the heart of the residential care home, is fast becoming surrounded by presents. On the last day of Term Four, Kylie Rufus, Pastoral Support Worker at Goolwa Primary School, will collect the presents and deliver them to families to be opened on Christmas Day.
Brian Davies, who lives at West Park with his wife Yvonne, said, "I imagine seeing the children open the presents on Christmas Day and that makes me feel good."
Yvonne said, "I can remember when I was young I got a pair of socks for Christmas and I thought wouldn't it be nice to get something better to open on Christmas Day. By buying these presents for the children we are making their Christmas special and memorable."
Ms Rufus thanked the West Park community for its generosity."
My role is to get to know our school's families. I identify the families who will benefit from being gifted a Christmas present, they may be struggling financially or have had a particularly tough year," she said. "When families are handed a present they are so grateful, they feel seen."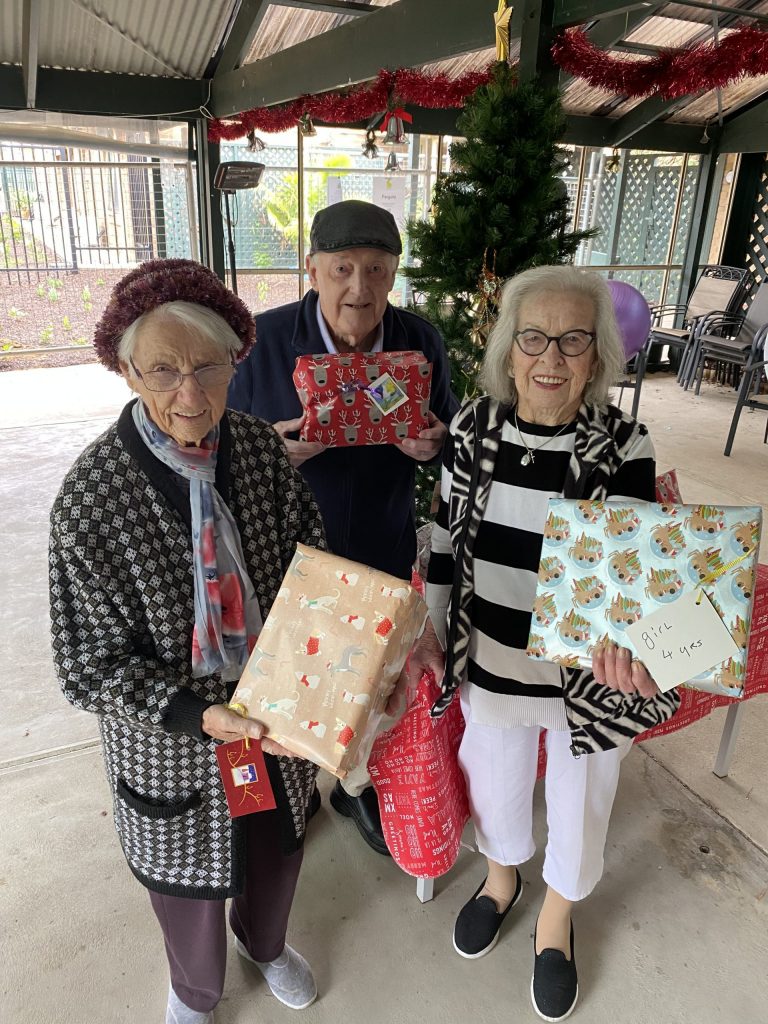 West Park Manager, Lynn Coleshill, said each year the giving initiative is an outstanding success.
"It is wonderful that the people of Goolwa are supporting one another," she said.
Presents will also be delivered to Goolwa Childcare Centre.