Home Care Packages
Home Care Packages (HCP) are one of the ways that older South Australians can access affordable care services to get some help at home.
Home Care Packages are government-subsidised, flexible plans of care to meet your needs.
A Home Care Package can be accessed when you need more than basic support and offers a coordinated approach with access to a greater range of services, aids and equipment.
Home Care Packages are tailored and are designed with you and your experienced care managers to support you to stay living independently in your own home.
A Home Care Package can feature any combination of the below services and if we do not offer a particular product or service, we will arrange an alternate supplier of your choice.
What services are available?
Help at Home
Cleaning
Personal care
Social experiences
Meal preparation
Transport
Gardening and home maintenance
Health and Wellbeing
Rehabilitation (e.g. balance improvement, hydrotherapy, stroke recovery)
Social Activities and Respite
Advisory Services
Advisor consultation
Specialist advisor consultation
See the full list of Home Care Package services available to you.
To access a government subsidised Home Care Package, you are required to undergo an assessment by the Aged Care Assessment Team (ACAT).
If you are assessed as eligible, you will be told which level of package you are approved for and then placed in the national queue.
When you reach the top of the queue, you will be assigned a package and can then choose a provider such as ACH Group to deliver your services.
Steps to access services through a Home Care Package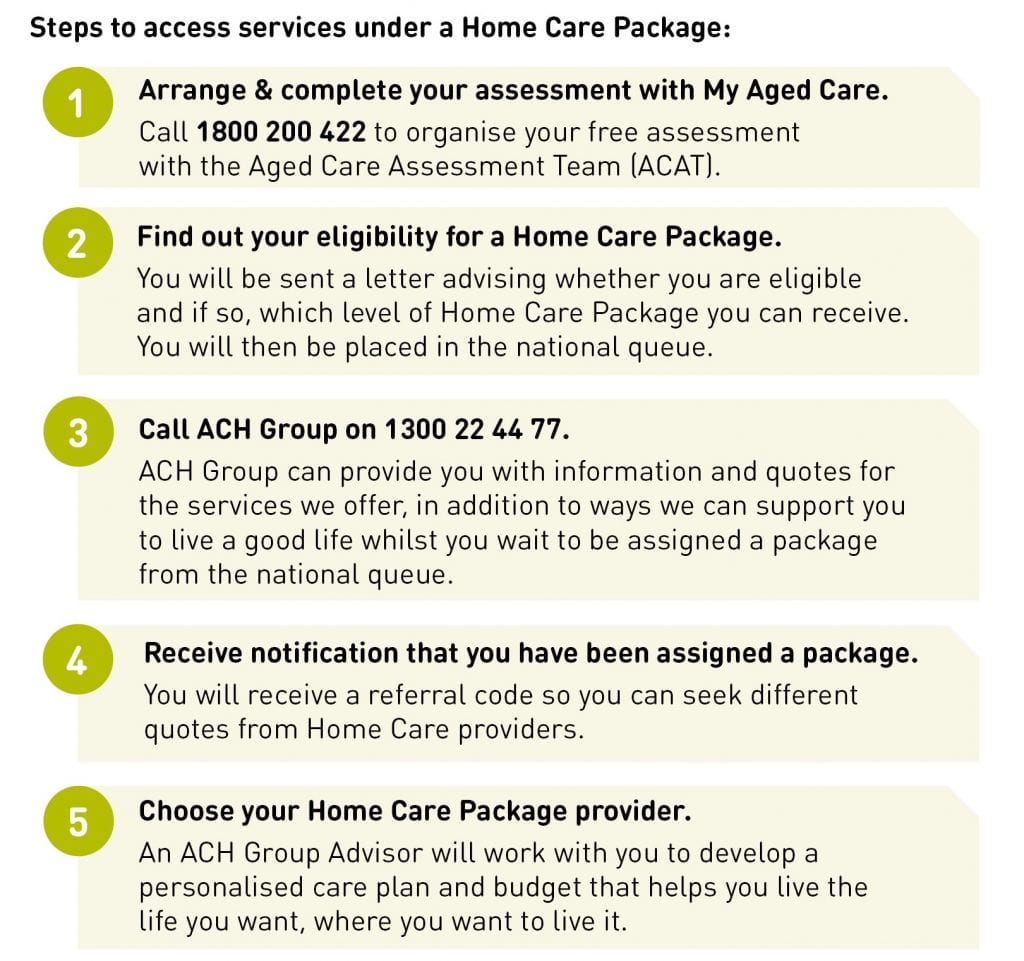 ACH Group will 
meet with 
you and work with you to create a plan that's right for you.
We will take the time to understand your needs and co-ordinate a plan that ensures you get the most out of your package. We'll regularly review your plan with you to ensure your goals are being met or as your needs or circumstances change, we will update your plan. 

Price list and eligibility
Why choose ACH Group?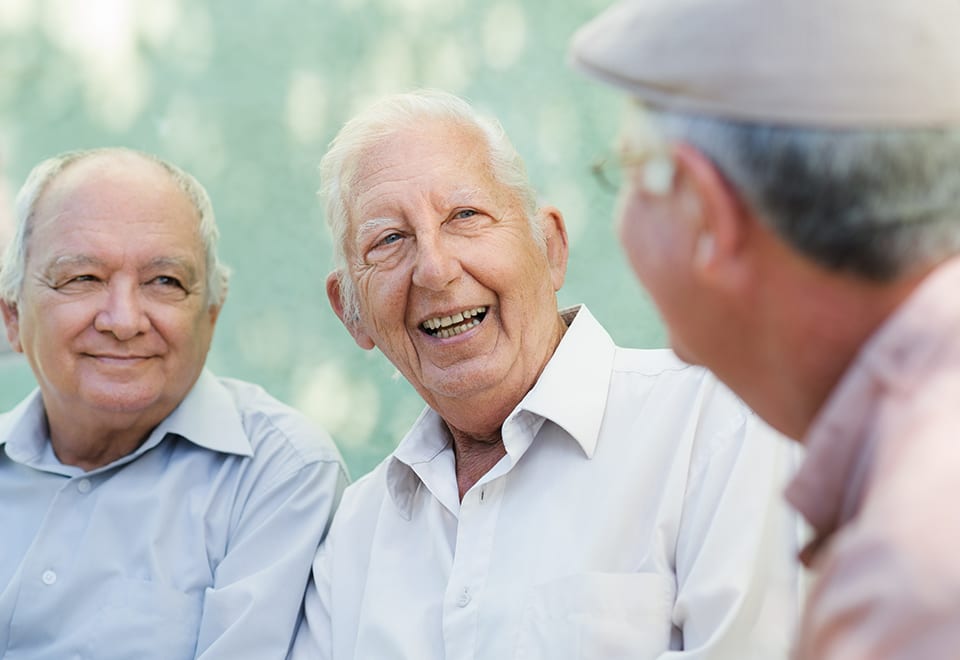 Founded in 1952, ACH Group is a not-for-profit community organisation promoting opportunities and services to support good lives. 
Our 1900 specialist staff and hundreds of volunteers share the belief that everyone should be valued and respected, connected to their communities and in control of their lives.  
We are here to listen to what is important to you and understand at the heart of wanting to remain living at home is the sense of being in control.
Our approach is to provide you with options so that you can maintain control over your living environment, and your life in general. We see the support that we offer as a way of taking away the worry, and enabling you to get back to doing the things you love. If you choose ACH Group, we'll work with you, rather than taking over from you. 
Qualified and experienced staff respect your unique strengths, capabilities and cultural background and work with you to determine what you can and want to do in life.
We are leaders in dementia care, equipped to meet the needs of people living with dementia. Using the latest technology, we match the skills and attributes of our staff to meet your needs, including languages spoken. 
ACH Group will: 
Contact us today.