For many of us, winter means hibernation with more indoor activities and comfort foods. With the days shorter and nights longer, we may feel sluggish, fatigued and lack motivation. Now as we say goodbye to winter, with more sunlight and warmer days, it's time to get back into the swing of things and get active.
Getting active in spring
Having a holistic approach to improve your health and well-being starting with everything you do daily such as your morning routine, diet and exercise regime. ACH Group exercise physiologist, Jack Carter, has put together 4 tips for you to follow and get more active in spring.
Fuel your body early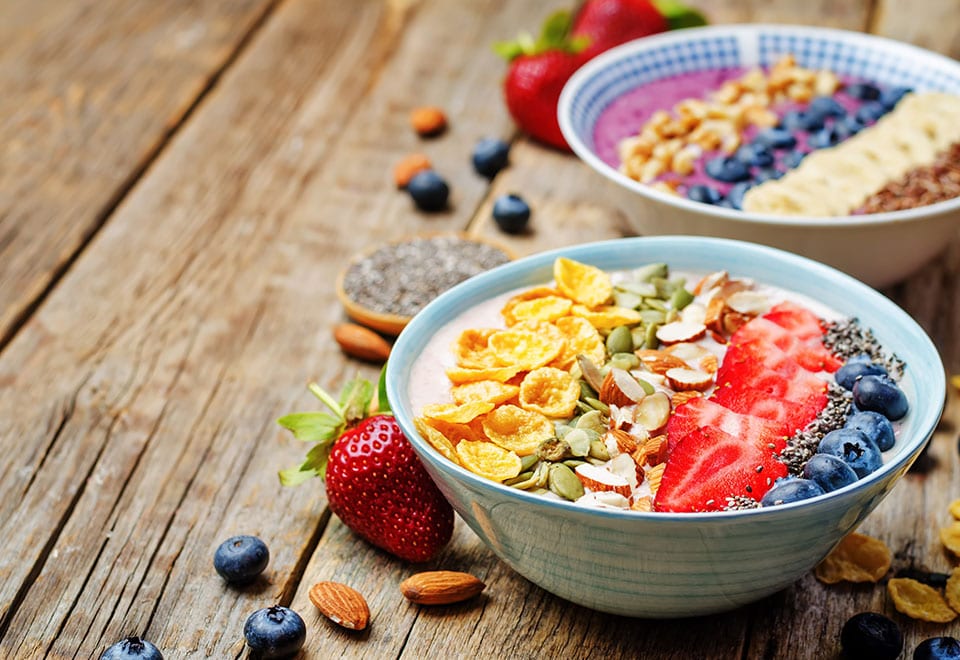 It's easy to skip breakfast as we often get busy in the morning. Skipping breakfast has a direct impact on our concentration and energy level. Our blood sugars in the morning tend to be low from an 8-12 hour fast during the night. Low blood sugar levels could result in feeling lethargic, drowsy, and irritable.
Having a nutritious breakfast with good carbs and lean proteins can really make a big difference to your day. Good carbs such as wholegrain cereals, wholemeal bread, fruits and vegetables can fuel your body throughout the day and keep you full for longer. Include lean proteins such as low-fat milk, cottage cheese, legumes and seeds.
Breakfast doesn't have to be complicated. If you're busy, try preparing your breakfast the night before. The possibilities are endless. Think overnight oats, smoothies, make-ahead sandwiches. If you need more inspiration, check out these 31 quick recipes you can make or prepare for breakfast.
Search for the sun
When natural sunlight hits the skin, it triggers the body's production of vitamin D. Vitamin D offers many benefits to both the body and mind.
Vitamin D is also known as "the sunshine vitamin" and is crucial for protecting against inflammation, lowering high blood pressure, improving brain function and mental health. Low levels of vitamin D can increase the risk of heart disease, prostate cancer. Vitamin D is also considered a natural mood booster, helping to life your outlook. Vitamin D activates and regulates the immune system, releasing the neurotransmitters like dopamine and serotonin. These hormones are known as the "feel-good" hormones which play important role in increasing happiness.
You can enjoy fresh air and get some light exercise by joining a walking group. It is an enjoyable and social experience that will improve your fitness at the same time.
Getting outdoors and enjoying the sunshine can be beneficial, however, always remember to put on sunscreen to protect yourself from skin damage and cancer.
Set a routine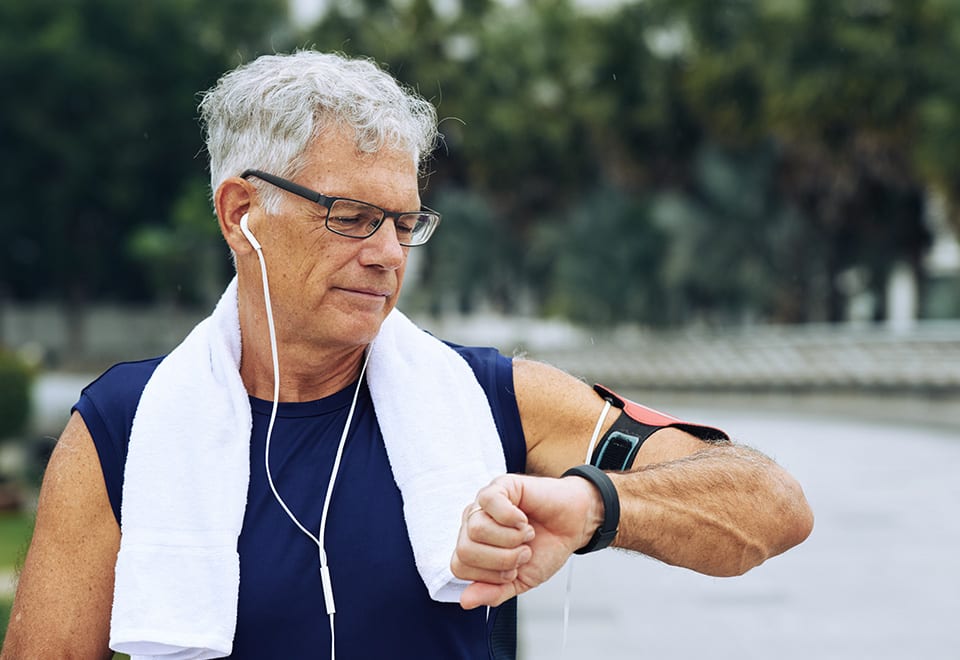 It can be challenging getting back into the swing of things after a long winter. Start out small, and slowly build up your frequency and duration of physical activity over time.
For example, if your goal is to run 5km, start running 500 metres a day, then increase the intensity as you go. Consistency is key! Achievable amounts of physical activity completed on a regular basis always outlast significant amounts completed irregularly.
If you feel unmotivated, smart technology can assist you to achieve your goals. You can set up a Google Home to set reminders for you to exercise during the day. Smart watches can help track your steps count and distance. It can also send notifications throughout the day to remind you to move your body if you haven't during a long period of sitting. They can also give you a sense of security if you are still building your confidence in walking longer distances with the emergency SOS feature. Gaming technologies allow you to participate in physical activity or connect with family and friends.
Mix it up with variety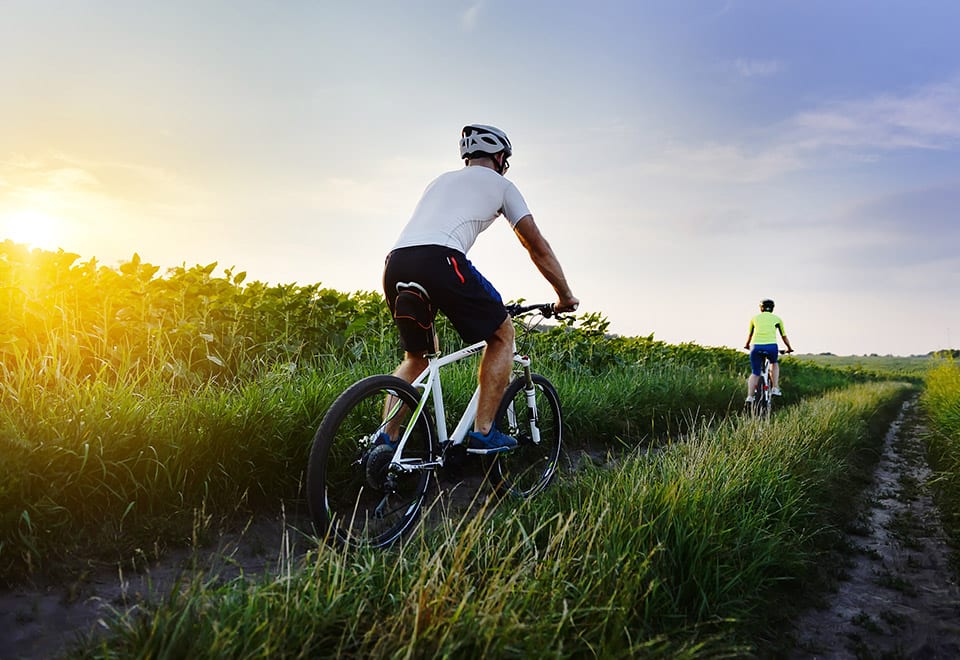 There are various forms of exercises such as walking, bike riding, swimming, hiking, Pilates, yoga, dancing, Tai Chi. If you find it repetitive doing one exercise over time, mix up your routine by trying different things. Diversifying your exercise program could lead to greater interest and rejuvenated motivation. There's no such thing as an "ideal" exercise as everyone's needs differ. Some people prefer early morning exercises and some prefer practicing in groups rather than doing it on their own. Find what works best for you and build it into your routine. If you are unsure, it's best to talk to your GP or healthcare professional before trying new exercise.
If you're looking for a customised exercise program designed by professional healthcare practitioners, check out ACH Group's Health Studio 50+. ACH Group's Health Studio 50+ specialises in health and well-being for people aged 50+ by bringing together allied health professionals, exercise and wellness groups in a purpose-built facility with equipment designed for ageing bodies. Here you can find a wide array of services to help you restore and maintain good health as you age. This includes allied health, exercise groups, wellness groups and much more. See how ACH Group's Health Studio 50+ helped Nigel get back on track and stay active as he aged.