When it comes to Home Care Packages (HCP), choosing a reliable care provider is the most important step in getting the right support and a customised care plan that suits your needs. While there are many providers, each one is different. It is important to assess your priorities and ensure your chosen provider can meet these. This could include special care needs, your expectations, costs, values, and/or cultural background.
Choosing the right care provider can be a lengthy and challenging process that involves lots of research. Partnering with the right provider who will support you to continue to live safely and independently at home will let you do more of what you love to do.
So how do you choose the right care provider for yourself or for a family member? And what do you need to consider?
Here are some easy tips to help make your decision a bit easier when choosing a home care package provider that suits your wants and needs.
Understand home care packages provider's costs and fees
It's always a good idea to compare the fees of providers to get the most out of your package funds.
Home care providers always publish their price list of all services and costs on My Aged Care. Look for the following: care management fees, package management costs, service delivery costs, and exit fees. There are some online aged care tools you can use to compare providers such as DPS Aged Care Guide.
If you're new to Home Care Packages and looking to learn more about the costs and fees involved, find out more.
At ACH Group, we offer worry-free package management providing monthly statements to give you transparency of your subsidies and budget.
Trusted workers
This may seem obvious, but checking the quality of care staff is of the utmost importance. This means support workers you can trust, are reliable, and are fully vetted and trained to deliver the best quality service. See if your care providers offer multicultural workers to support your cultural needs. You may prefer having someone deliver the services that speak your language and understands your culture to assist you in your daily tasks. At ACH Group, our workers are fully vetted and trained to deliver the best care quality. It is also important to check the care provider's accreditation history.
Flexible services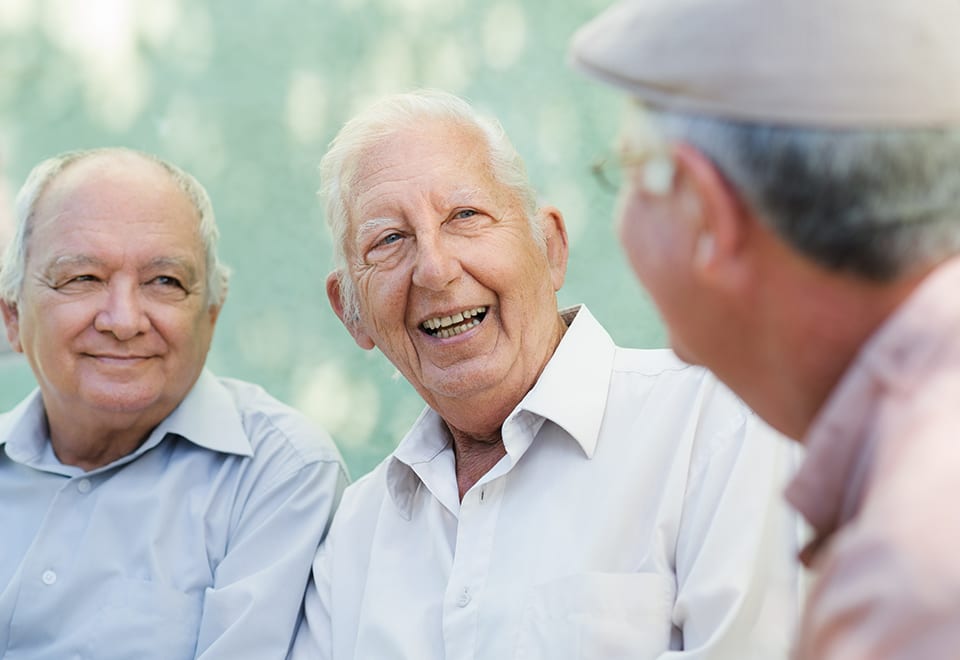 As your goals and needs change, ensure that your home care provider works with you to review and alter your care plan in a timely fashion. Being able to revise and customise the care package as often as you need is essential. You may face unexpected events in life which change your care priorities or have a new goal you want to achieve such as learning to sing or playing bowls. That's why looking for a care provider that understands your needs and can offer flexibility in your care plan is crucial.
At ACH Group, we understand life can change and your priorities and goals may shift over time. That's why we offer an annual (at a minimum) review of needs and goals to better understand your care needs and make adjustments if necessary. Your annual review will ensure your care plan is meeting your health and lifestyle needs.
For those who are on a Level 3 or 4 package, your health and clinical needs will be reviewed with a Registered Nurse followed by your dedicated care Advisor, where any health outcomes can be considered in your annual review.
Peace of mind
It is crucial to find a home care provider that you can always contact, even outside of business working hours. 24/7 Communication is key to giving you peace of mind so you can live comfortably, safely, and independently at home.
At ACH Group, we make it easy for you to speak with us. Once you are an ACH Group customer, you are assigned a dedicated and experienced Advisor to coordinate your health, care, and community support. We are always open offering 24/7 phone assistance through our customer service centre so you can contact us anytime. We also offer a nurse-on-call service for your peace of mind.
Your feedback matters
When meeting with your care provider, find out how communications, feedback, and complaints are handled. See if you can contact your care provider outside of working hours if an emergency happens. It is recommended that you enquire about their process for managing feedback as this may affect your quality of care.
At ACH Group, our customers always come first, hence, your feedback matters. There are different ways you can give feedback and complaints including submitting an online form, fill in a printed feedback form on-site, speak with a staff member, or call us on 1300 22 44 77. We also offer interpretation services if English is not your first language.
Choosing the right home care provider is the first step to set you up for success and living a good life as you age. Remember all care providers offer a variety of services and have their own points of differences. When it comes down to it, what's important is your priorities, that you feel comfortable with your provider and your care plan supports you to get the most out of your home care package.
For more information about Home Care Packages, contact ACH Group at 1300 22 44 77 or get in touch via this online enquiry form.