Nigel Woolmer is staying on top of his back pain thanks to a tailored exercise program at ACH Group's new Health Studio 50+ at Glenelg. The 78-year-old saw one of the Studio's physiotherapists who helped develop an exercise program to meet his  needs.
The program is saved to a card and uploaded as part of the Studio's Finnish-made HUR 'Smart Card' computer system. Machines automatically adjust to the correct weight and tell the user how many exercises to do, when to start and when to stop. Unlike hydraulic systems, HUR equipment uses air pressure, which lessens the impact on joints.
Because there are no weight stacks or moving cables, the machines are quiet and safe to operate. "My program automatically changed to the exercises I needed," Nigel says. "It was so  easy and helped speed up my recovery."
ACH Group's Health Studio at Glenelg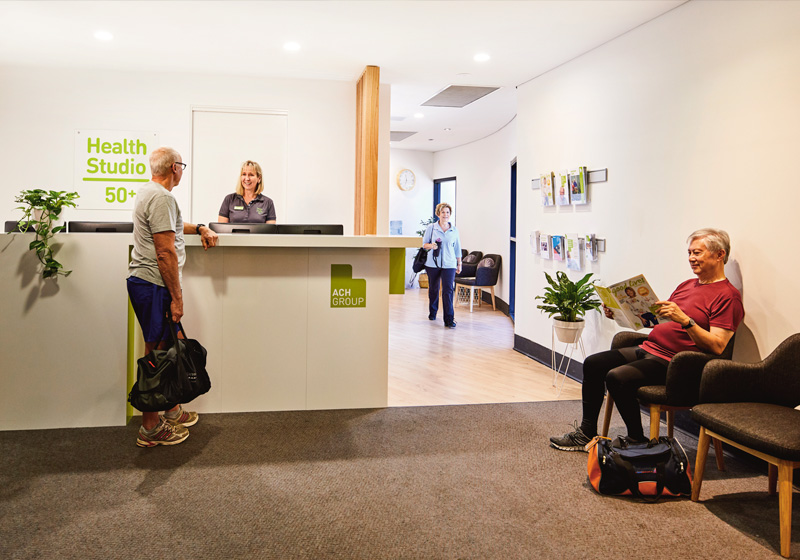 Nigel's story is a great example of how the Studio is pioneering health and wellbeing for people aged 50+  by bringing together allied health professionals, exercise and wellness groups in a purpose-built facility above the Glenelg Football Club.
Alongside traditional clinic-based services such as physio, massage and podiatry, Studio customers have access to exercise groups including yoga, mindfulness, fitness, rehabilitation and balance.
"The services are provided with the aim of restoring and  maintaining good health," says  ACH Group Head of Health Kate Dobie.  "Being co-located at the club, we hope that people will stop and share a coffee and catch up while they are here, because we know the importance of social connection to  our overall health and wellbeing."
Why Health Studio 50+?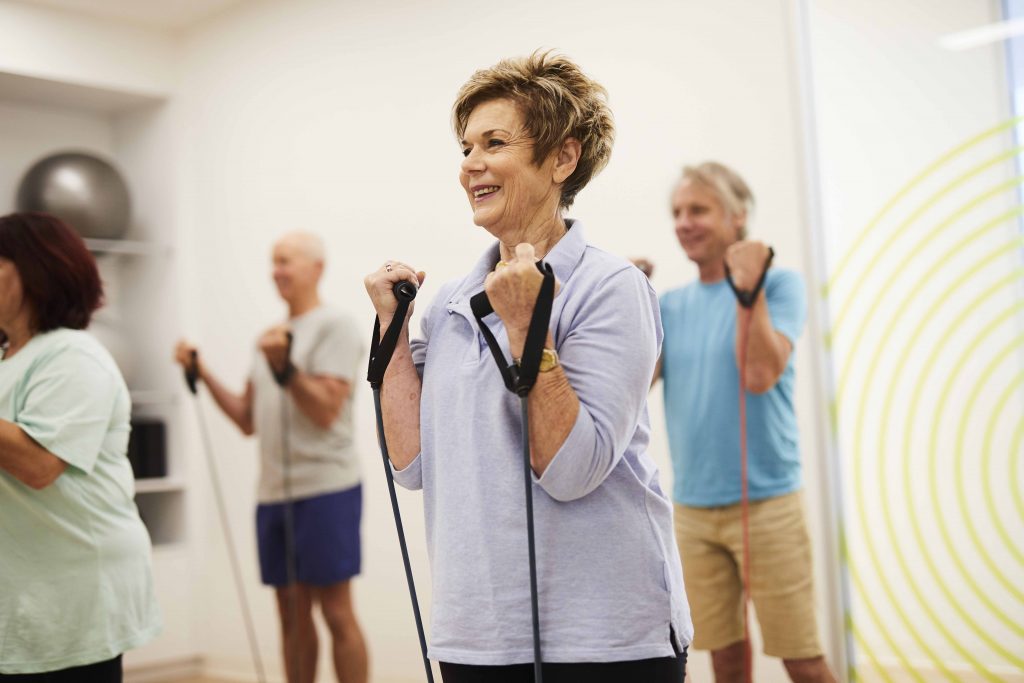 Group training classes are capped at 12 to ensure maximum attention.
Massage is just one of the  Allied Health Services on offer.
Safe HUR equipment lessens the impact on  joints.
There are no joining fees or ongoing membership fees at Health Studio 50+.
Staff are attuned to the needs of people aged 50+.
For more about Health Studio 50+ visit or call 1300 22 44 77