The COVID-19 pandemic has impacted most of us in some way. We all need to adapt to a 'new normal'. This can mean embracing technology to communicate, having a bottle of hand sanitizer handy and rethinking travel plans. But not all plans need to go on hold.
If you are considering a move, now could be the best time to do your research anrd learn more about retirement living options. While opportunities to meet with the retirement living service team or going on an inspection may be more restricted, there are still ways that you can work towards your dream home.
We've put together a few tips for you to consider if you're on the search for a more manageable retirement living lifestyle.
Do your research on retirement living home options
Before you start your research, consider suburbs and areas that you might like to live. Are you happy in your current area, or looking to move closer to family or public transport options?
Once you have your preferred location sorted, you can then focus on other things you need to consider. Is a village of many like-minded people your preference or is a small grouping of homes more your style? If you are looking to meet more people, a community centre with organised activities might be a priority for you. You need to consider how many bedrooms you want also.
By assessing your priorities and then establishing a budget, you can make sure you view homes that tick all your boxes. Writing a list is a good way to start and then you can add as you do more research.
Take a digital inspection for your retirement living home
The beauty of digital technology is that it enables you to view a retirement living home by a click of a mouse. Virtual inspections during the COVID-19 pandemic are easy and beneficial to do from the comfort of your own home if you can't do a physical inspection in person due to COVID-19 or preference.
Bookmark your favourite properties and take virtual tours to get to know them better. You can also share the link to the virtual tour with your loved ones if you need a second opinion.
If you're time poor or in a rush to find your dream home, taking a virtual tour is the best way to visit many properties in one day at a click of a mouse. When you take a virtual tour, you receive a realistic view of the retirement living home and can start visualising your life there.
Book a virtual private tour
Another option to inspect the retirement living of your dream is to take a private tour with the retirement living service agent. There are many organisations that offer this option. It's the best way to view the property and ask the agent questions you may have at the same time. You can either connect via FaceTime, Zoom or Skype. All you need to do is download the app on your mobile, tablet or laptop, and make the call with your 4G or Wi-Fi. Don't forget to ask about this option when enquiring about your favourite retirement living property.
Consider your lifestyle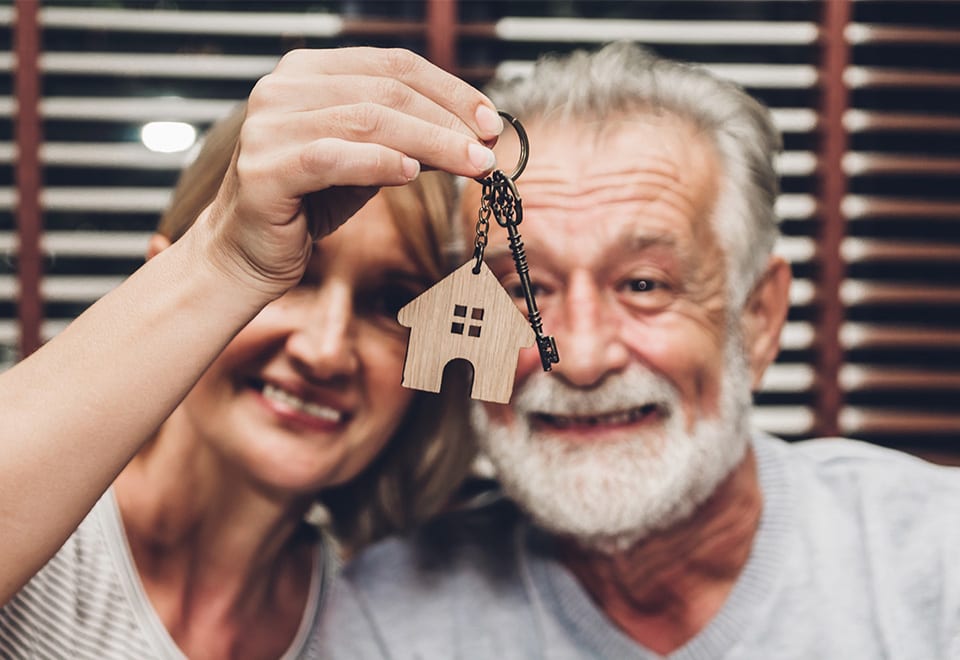 Are some everyday tasks becoming harder due to health conditions? Are you forgetting where you left things like your keys? Do you have family interstate that you can't see at the moment?
With new smart home technology available in the market, you can control your home from afar. This means you don't have to worry about forgetting to switch things off before you leave the house or before going to bed.
Regardless of your current technology knowledge or digital use, a Smart Technology Occupational Therapist (OT) can assess your needs or concerns and recommend technology that will best suit you. This could be assistance to connect with family and friends online, devices to prompt and remind, automated or voice activated household appliances, or technology that gives you confidence to get out and about.
See how Ron used Smart Technology to support him live a good life independently and safely. 
Imagine going out for social activities and leaving the robot vacuuming the house for you. You can enjoy doing more things you love and spend more time with your loved ones. A smart watch gives you confidence if you are worried about tripping and falling and if security is a concern, a video doorbell is a great way to increase security and safety before opening the door to strangers.
Smart technology can also help track your keys, wallets and phones, so you don't have to worry losing them. Smart home made easy at your fingertip! If you are isolating or can't see family and friends due to border restrictions, a TV portal allows you to talk with family and friends via your TV.
Did you know that selected ACH Group retirement living homes offer a free smart home package valued at $5,000? Stay connected, safe and independent in your own home with the latest technology, easy to control by an iPad or Samsung tablet.  Click here to find out more.